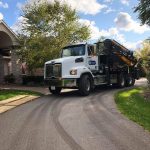 TREE REMOVAL
Tree removal is necessary to protect homes and buildings, and sometimes for the well being of other trees. If a tree is dying or dead, or if its roots are impacting pipes, cables, sewers or foundations, removal is recommended. Tree removal is not a DIY job. For a free evaluation, contact us now.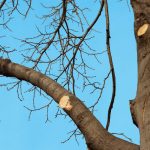 Tree Trimming
We are certified arborists in Grand Rapids in the field of tree health and care. An Arborist will manage the care of a tree by assessing its health and structural condition, and then specifying changes to correct and improve its condition. Just like humans, stressed trees exhibit physical symptoms which need treating.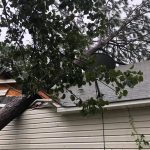 24/7 EMERGENCY SERVICE
Adverse weather conditions can severely disrupt trees, making them dangerous for people. In an emergency situation, we offer a 24-hour telephone service and our fleet of vehicles have traveled to numerous storms in the Grand Rapids area to resolve such issues. Call our number 24/7 if you are in need of emergency service!